Hang & Level™
The picture hanging tool
Easy to use- saves time, walls & frustration

Metal pins mark exactly where the nail goes - eliminates "mistake" holes

Single and double hook system works with all picture hanging hardware, including picture wire, sawtooth hooks, D-rings & keyholes

Built-in levels ensure your pictures are hanging straight
Rubber cushions on the back of the tool protect your walls from scratches
Perfect for hanging gallery walls 
15.04 x 3.78 x 2.13 (38.2 x 9.6 x 5.4 cm)
---
Share this Product
Marks exactly where the nail goes
The Hang & Level™ picture hanging tool helps you hang décor items quickly and easily, every time.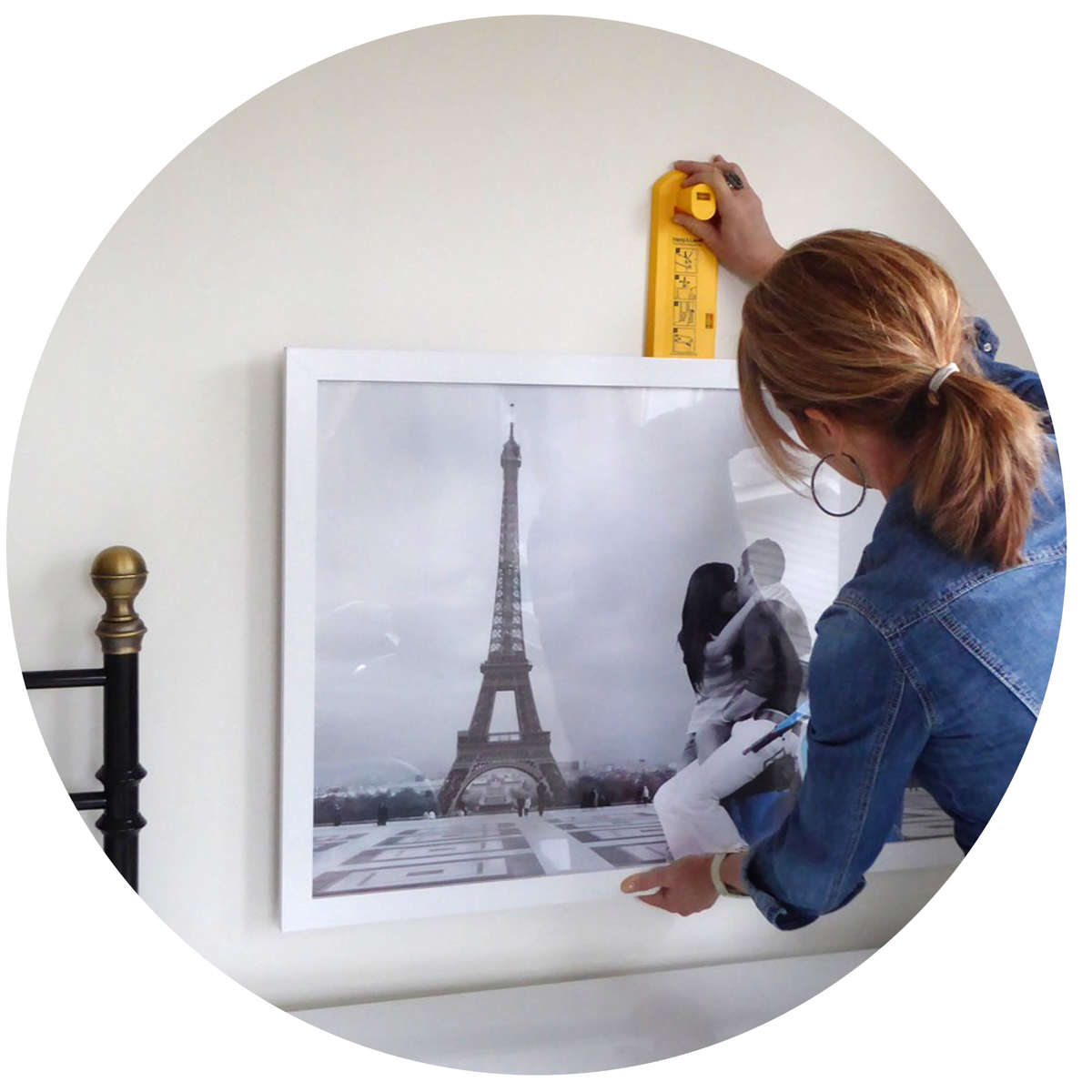 Visually hang your art where you want every time, with no measuring needed.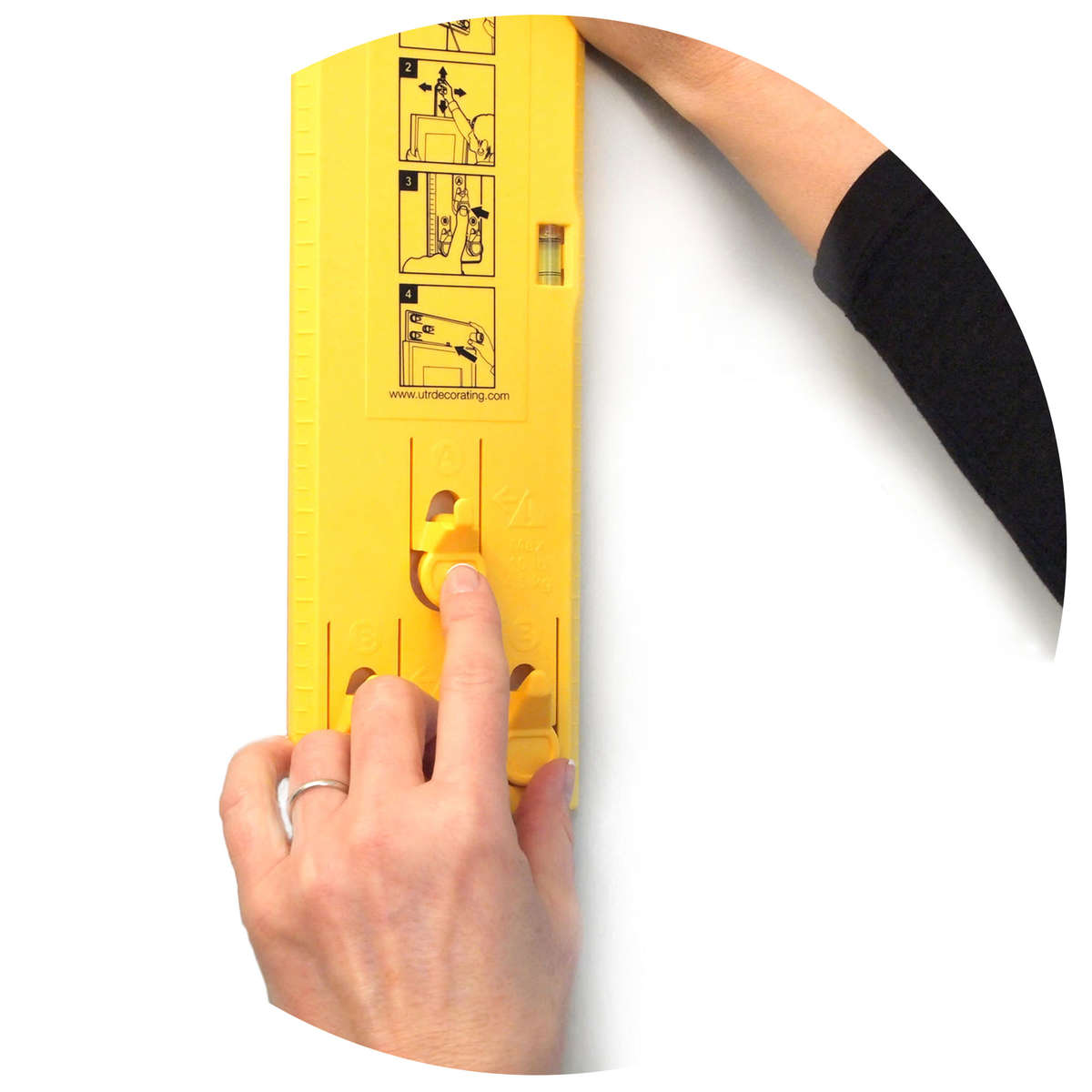 Metal pins mark exactly where the nail goes eliminating "oops" holes.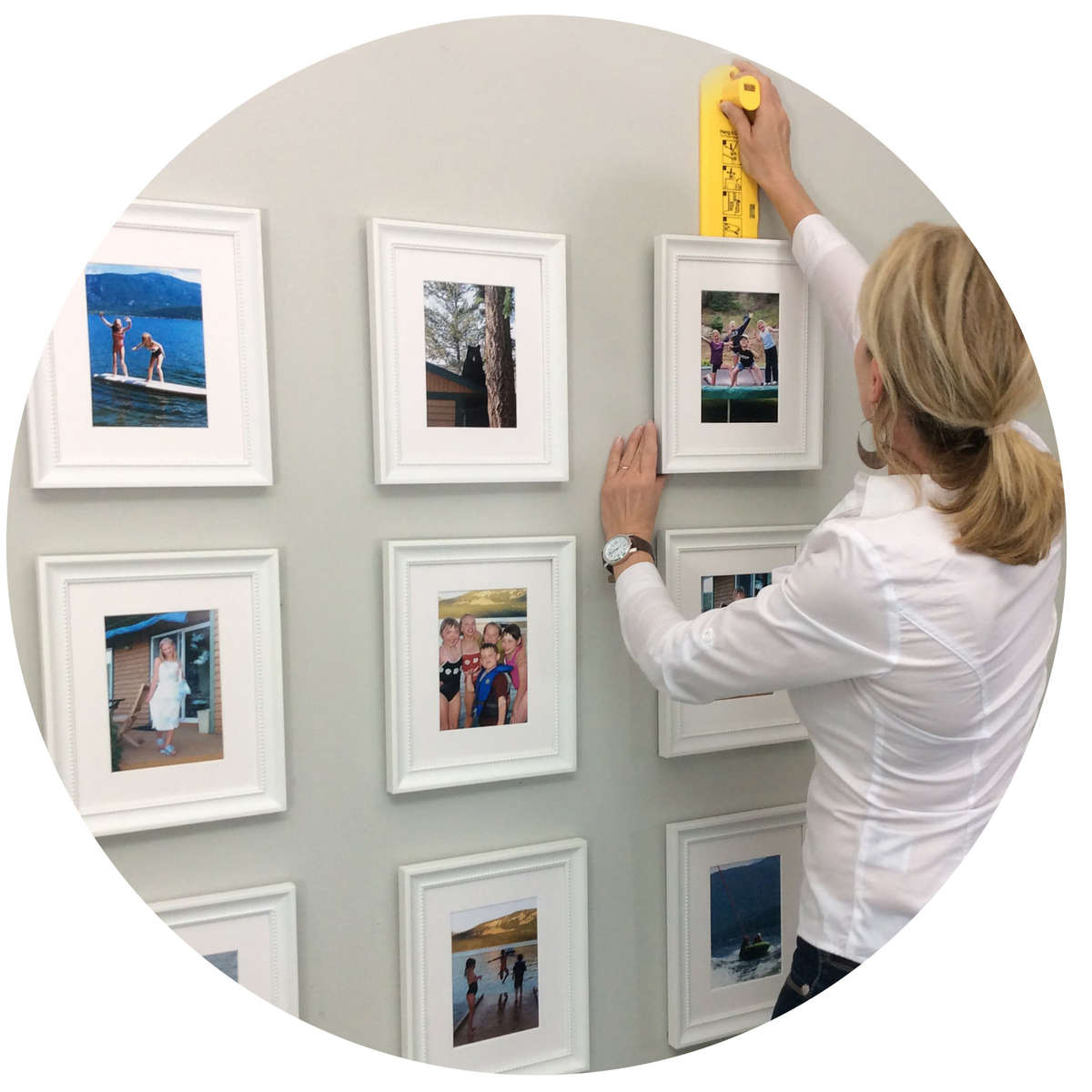 Gallery wall? No problem.
Hang & Level marks exactly where the nail goes making hanging groupings and galleries a breeze.
This tool has it all. A single hook to hold up to 10 lbs and a double hook for larger items up to 20 lbs. There's even a built-in level!
Watch the video below to see how Hang & Level simplifies picture hanging.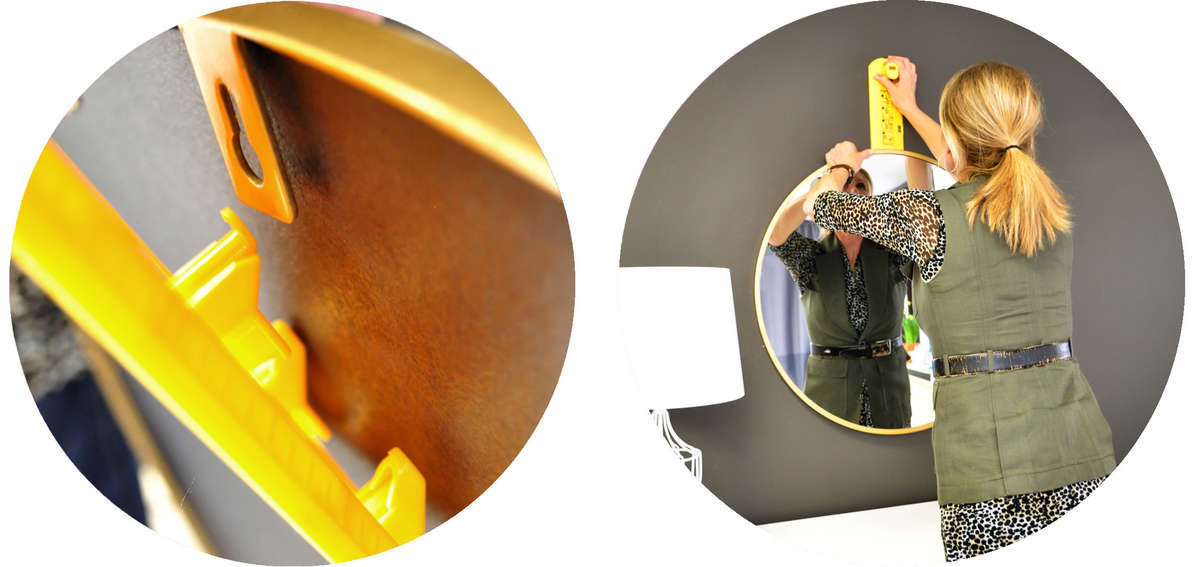 Simply place your picture frame or other item on the hook, find the right spot on the wall, press the button to mark where the nail goes, hammer the nail in, then hang and level it. You're done!
Recent posts about Hang & Level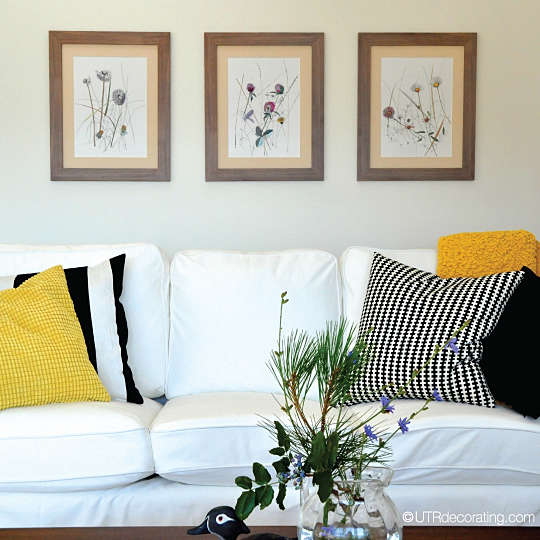 How to hang 3 pictures above a couch
We can fly to the moon, yet we struggle to hang pictures. It's hard to believe, but true. To help you avoid any future struggles when hanging things up, here's a step-by-step guide on how to hang three pictures above a couch without any fear of ruining your walls.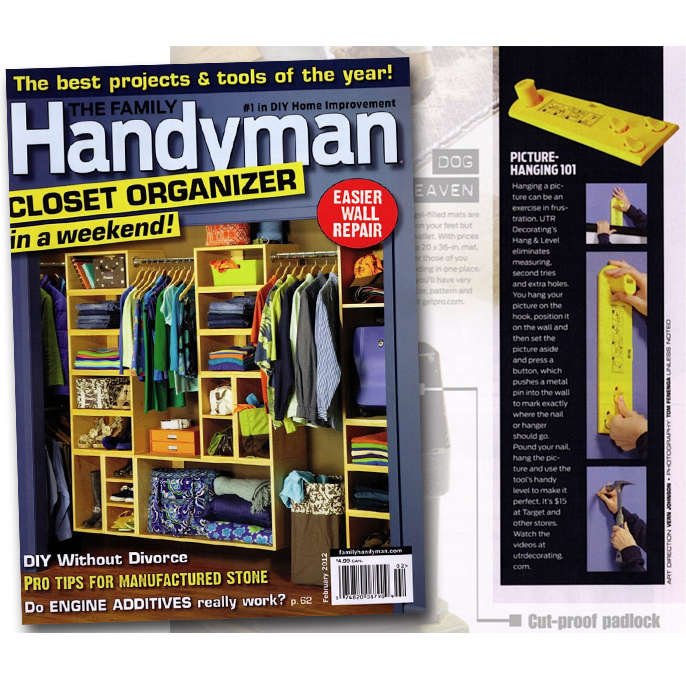 Hang & Level – Tough Enough for the Family Handyman
Even the most skilled handymen and women shudder when they see 'hang pictures' on the to-do list. Be honest, you'd rather unclog a toilet than hang some new artwork, right?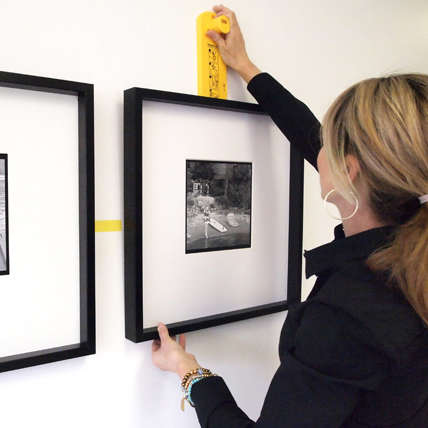 Decorate your walls with black and white photos
I love black and white, I love symmetry and I love large frames so I decided to combine those three loves to create a stylish gallery wall. I've displayed favorite pictures of my kids to create a unique storyboard on the dining room wall of our cottage.

Our latest Instagram posts